College
The College Ministry of Tropical Farms Baptist Church exists to equip and guide college-age young adults to live passionate, God-centered lives. Our goal is to worship God by reflecting Christ through all that we say and do. We are passionate about seeing students grow in their faith and begin sharing God's love with others through servant evangelism. To accomplish this, we provide many opportunities to learn more about God's Word, respond in worship, serve others, share our faith, and connect with a great group of friends.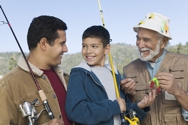 Men
As men gather with other men they provide opportunities for discipleship and seek to grow in their walk with Jesus. The men enjoy their very own Men's breakfast on the first Sunday of each month at 8 am. They enjoy a wonderful breakfast together as well as a special time of fellowship. The men also host various activities throughout the year such as Father and Son fishing trip, and Men's Barbecue. They have a Men's Bible Study on the third Thursday of the month at 7 pm.
Seniors (Young at Heart)
We have an outreach for senior adults 55+ called "Young at Heart." Meetings are held once a month (always the second Thursday) at the church with a covered dish luncheon. Programs of entertainment, singing and various ways of sharing are presented. Trips are taken in our surrounding area. Witnessing opportunities in visiting many shut-ins are given each month. Friends and neighbors are encouraged to join. They do not have to be church members. Devotions based upon the scriptures challenge the seniors to a commitment to serve the Lord by serving others.
Sunday School
The Clay (College & Career Class)
Teachers: Laurence & Hilda Durrance
Location: Adult Education Building, Room 8
The Clay is for singles, high school graduates and older, coming together to explore God's word and enjoy a time of fellowship. Whether individuals are building foundations anew or reinforcing existing foundations, the Clay looks at scriptural approaches to challenges associated with "getting out into the world", and how to avoid the common enticements of the enemy.
Disciples
Teacher: Pastor
Location: Adult Education Building, Room 7
A four-week introduction for new members and others interested in learning what Baptist believe. The six subjects covered include: what is a Christian, the Christian life, baptism, the Lord's supper, church doctrines, and church membership.
Young Married Couples
Teachers: Jimmy Paul & Steve Chastain
Young Married Fellowship exists to encourage, establish, and teach young married couples how to glorify God through their relationship, Fellowship allows friendships to be built with other Christian couples through fellowship and Bible study. The Bible offers many verses that offer guidance for married couples.
Truth Seekers (Senior Women)
Teacher: Angela Van Etten
Location: Adult Education Building, Room 6
We are a group of women who are interested in learning more about the Scriptures. We study the lesson and are prepared and encouraged to voice our opinion as the lesson is taught. We believe God speaks to all of us through the Holy Spirit.
OWLS (Older Wiser Learners of the Scripture)
Teachers: Robert Van Etten, Eric Bergstrom
Location: Adult Education Building, Room 5
Men 50 years and older, many of whom have in-depth Bible knowledge. A preface puts the lesson in context and provides an overview. All verses in the lesson are covered. Discussion is integral to teaching the lesson and incorporates the members' mature understanding of scripture. A personal application to real life experience is the goal.
Path Seekers
Teachers: Al & Dianne Callender
Location: Adult Education Building, Room 4
For singles and couples of all ages. God means for His word to be understood and applied by ordinary people, so we read and discuss all verses of the scripture being studied. Although we aim at those who want a more complete understanding of the scripture, prior knowledge or expertise in Bible study is absolutely not needed.
Faith Builders
Teacher: Karl Thonnes
Location: Fellowship Hall
Members have an overreaching goal to bring glory to God in all that we do. We have a genuine concern for each other and are devoted to supporting one another in prayer, serious verse-by-verse topical exposition of the scriptures, and lively discussion.
The Cornerstone
Teachers: Gary & Becky Mosley
Location: Adult Education Building, Room 1 & 3
A group of long married, young married and unmarried accountable and dedicated to the one who 1 Peter 2:10 call "the living Stone", Jesus. This is a place for varied and diverse gifts of the body of Christ for those who love the Lord Jesus and serve Him (1 Cor. 12:28). The lessons are life applicable, real, and correspond to what is true - God's word. We encourage and love one another.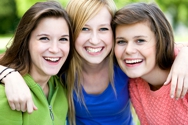 Women
The Women's Ministry strives to equip women by providing a solid foundation of prayer, bible study, and discipleship. Sharing, giving, and receiving play an important part in building those long lasting relationships. Having a time to build your personal spiritual growth is an important focus of our Women's Ministry. Some of our activities include:
Ladies Bible Study - Bible studies are held weekly on Monday evenings at 7pm at Tropical Farms Baptist Church in the Blue Room.
Ladies Brunches - Ladies brunches are held at least twice a year focusing on current events (Christmas, Mother's Day, etc.) and ministering to ladies of our church as well as those on the mission field.
Secret Sisters - Secret Sisters is a way to affirm other ladies with anonymous gifts and encouragement.
Women of Faith weekends - Provides ladies a time to get away for spiritual renewal.
Young Adults
Opportunities exist to provide young adults a means to grow into mature believers while helping others to become followers of Jesus Christ. Young Adults find themselves constantly being challenged and tested. Our ministry offers Young Adults a chance to learn God's Word and discover His desires for their life. Building friendships and memories with others helps as they journey through these challenging times.